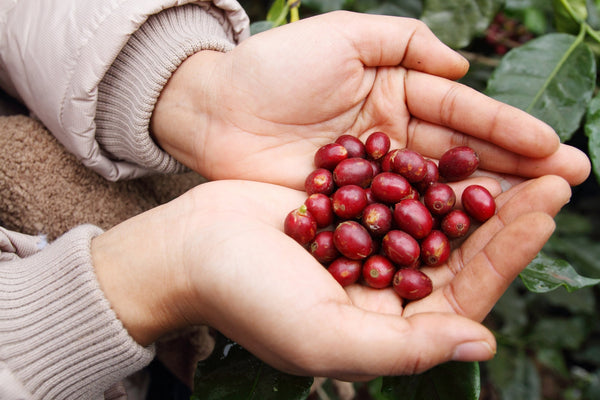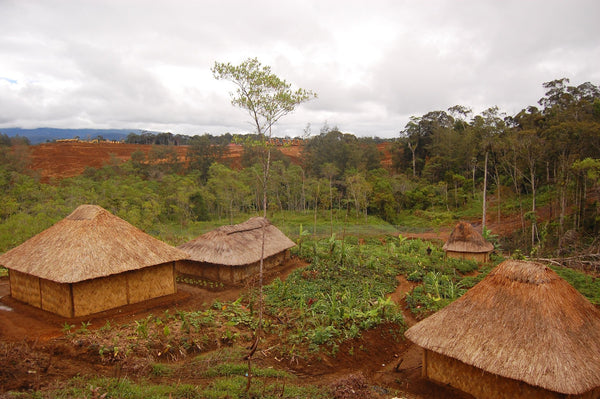 Enjoy free shipping!
Take a tour of Oceania with this exquisite bundle of our Papua New Guinean Mount Bosavi Reserve and Sumatran Sipangan Bolon.  This bundle includes one 12 oz. bag of each.
- Roasted to order in small batches
- Sustainably and ethically sourced
- 100% specialty-grade Arabica coffee
- Includes brewing instructions
- 1% for the Planet Member
Papua New Guinean Mount Bosavi Reserve
This special reserve lot is grown on several small plots on the Southern slopes of Mount Bosavi in one of the most remote areas of Papua New Guinea. The cherries are grown the old way, without the use of fertilizers or modern farming equipment. All processing is done outdoors, by hand, in traditional woven reed baskets. Our Mount Bosavi Reserve is rich and savory in profile, with bold notes of nut, fresh peppercorn, and orange spice.

Origin:

  Southern Highlands

Elevation:

  ~5,000 ft.

Process:

  Forest-Grown, Hand-Picked, & Wet-Processed
Sumatran Sipangan Bolon
This lot is produced along the Western shore of Lake Toba, in Northern Sumatra. It brews a rich, heavy bodied cup loaded with complex layers of earthy flavor. Look for notes of tobacco, squash, and a tame spiciness.

Origin:

  Lake Toba, Northern Sumatra

Variety:

  Typica

Elevation:

 

 4200 - 5000 ft.

Process:

 

 Hand-Picked, Wet Hulled, & Sun-Dried on Patios