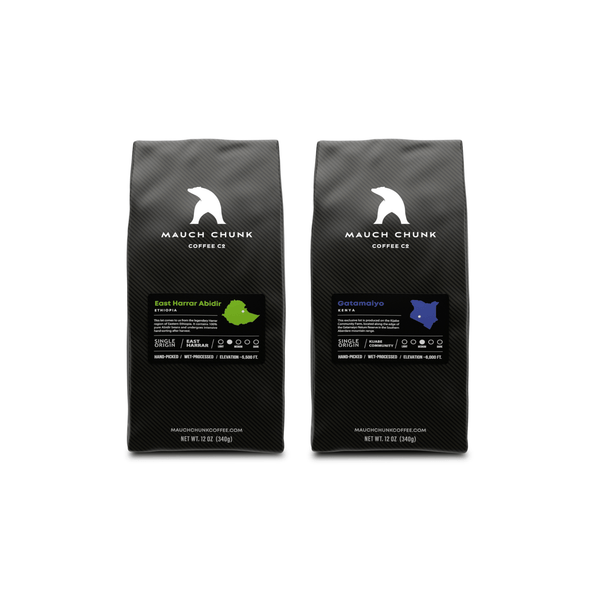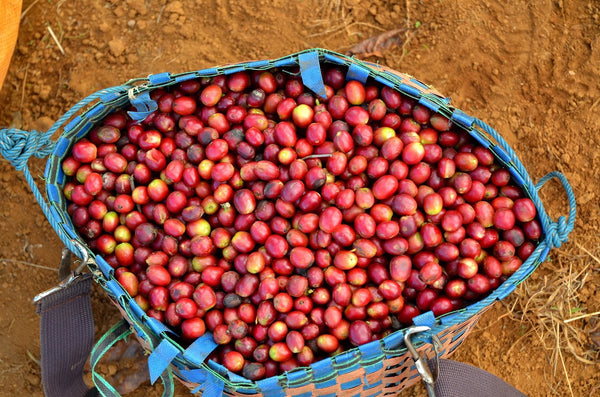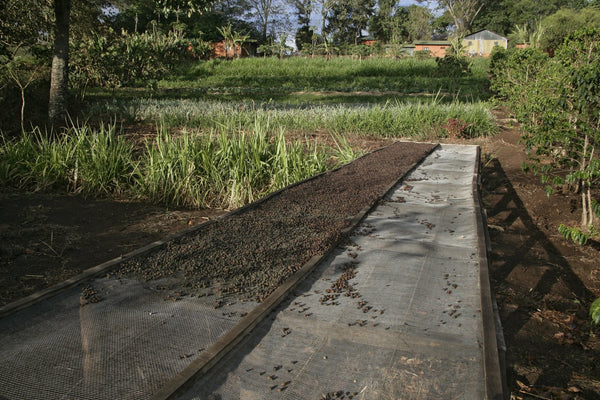 Enjoy free shipping!
Take a tour of Africa with this exquisite bundle of our Kenyan Gatamaiyo and Ethiopian East Harrar Abidir. This bundle includes one 12 oz. bag of each.
- Roasted to order in small batches
- Sustainably and ethically sourced
- 100% specialty-grade Arabica coffee
- Includes brewing instructions
- 1% for the Planet Member
Kenyan Gatamaiyo
Gatamaiyo features a bright, savory flavor profile with a light body and a warm, lingering finish. A variety of citrus notes dominate but a pleasant background of earth and spice is also present. This exclusive, hand-processed lot is part of a very small harvest from the Kijabe community farm, located along the edge of the Gatamaiyo Nature Reserve, in the southern extremes of the Aberdares.

Origin:

  Southern Kenya

Elevation:

  ~6,000 ft.

Process:

  Natural, Wet Processing / Hand-Picked / Sun-Dried on Raised Tables
Ethiopian East Harrar Abidir
This lot comes to us from the legendary Harrar region of eastern Ethiopia. What makes this particular Harrar coffee so special is that it consists of 100% pure Abidir beans (most so-called Harrar coffees are blended with lower quality beans). It is also notable for the extremely intensive hand-sorting that it undergoes after harvest. In the cup, look for notes of dark chocolate and mild strawberry, followed by a rich, earthy finish.

Origin:

  Eastern Ethiopia

Variety:

  Ethiopian Abidir

Elevation:

  ~5,500 ft.

Process:

  Natural, Wet Processing / Hand-Picked