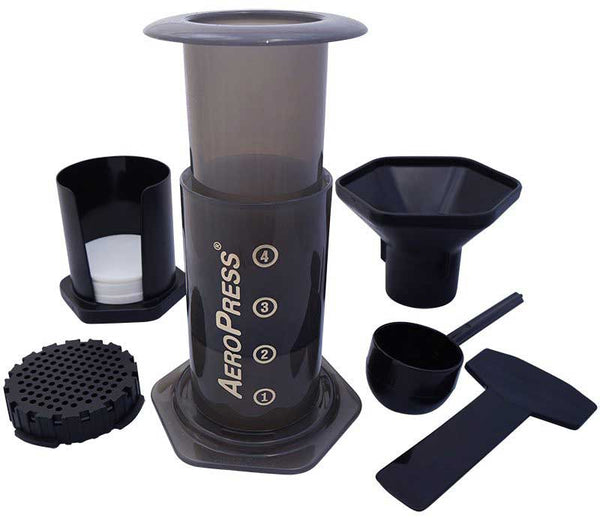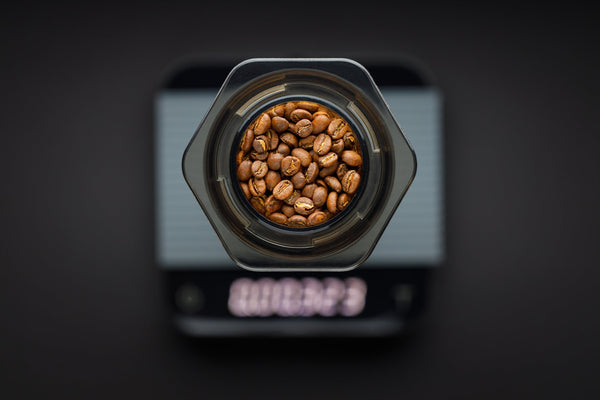 Regular price
$55.00
Sale price
$62.00
Enjoy free shipping. Perfect for use at home or on the go, the AeroPress brews a smooth, clean cup of coffee, or espresso-style coffee, in under two minutes. Despite its simple and unassuming appearance, the AeroPress uses a combination of pressure, total immersion, and microfiltration to produce a uniformly-extracted cup that's free of the grit you'd get with a french press.
Each order includes one AeroPress, a filter holder, a scoop, a stirrer, a funnel, and 350 microfilters. Please note that this item may ship separately and that it is not eligible for any promotional discounts.
Easy to clean.
Made in the USA.
Approved by the TSA.
Sturdy enough to withstand virtually anything.
Once you have yours in hand, follow along with our AeroPress Brewing Guide.